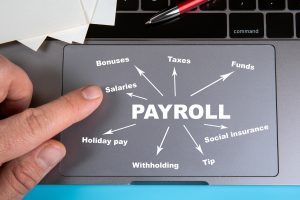 Payroll
Payroll Relief for YOU!
As your trusted business advisor, and Licensed Payroll Processor, our goal has always been to offer you the full spectrum of high quality services you need to manage your business. With our professional and personalized payroll service, your business will benefit from all the capabilities and services provided by the national payroll companies, but you will also get the added benefit of having fast, personal service when you want and need it.
Why outsource your payroll?
It's cost effective
It's a time saver
Worry free payroll tax filing
Detailed Payroll Reports that are easy to understand
Timely and accurate tax filings: W-2, W-3, 940, 941, 1099, State Income Tax & State Unemployment
Employee Direct Deposit and automatic debit payments for Employer tax
Monthly, Quarterly, and Annual Payroll Tax Reports
Fulfill various State and Federal mandated electronic filing requirements
User friendly, and easy to understand monthly, quarterly and annual payroll tax reports, including W-2, W-3 and 1099 forms
Worry free IRS and State tax reporting as well as EFTPS tax deposits
To Get Started…..
Please call our firm to discuss your payroll requirements. Then we will analyze your needs and design a fully customized payroll service just for you.
We are looking forward to serving all your payroll needs and further strengthening our relationship with you.